I am about to say something controversial. Get ready for it. I don't like Urban Decay's Primer Potion. It's not my primer of choice. There is nothing I like about it. I hate the applicator. That weird brushy thing? I just want to apply it with my finger. I hate the bottle. That metallic paint chips off and gets all over everything else in the Caboodle. Most of all, I hate how liquid-y it is. I hate how it feels on my eye lid and I feel like I have to let it dry before putting on my eye shadow. I also have really vein-y eye lids, so I need something with a little more matte coverage.
I like the feel of a more paste-like primer. My primer of choice has been Stila's Prime Pot for awhile now. It's really thick and really sticks to your eye lid....and keeps your eye shadow in place all day (which is sort of its job). However, I will admit, that it can feel heavy. And if you put it on too thick it can be difficult to spread on your eye shadow.
When my Prime Pot emptied awhile ago, I decided to go out on a limb and try something new. A Sephora sales associate recommended Laura Mercier Eye Canvas. It's fantastic! It has a lighter and more powdery consistency than the Prime Pot. It's a little shimmery, so it also acts as a highlighter AND still covers my lid veins. Oh yeah, and it keeps my eye shadow in place.
Linking up with
Anything and Everything Blog Hop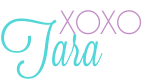 This month's Supreme Whopper Sponsor is: