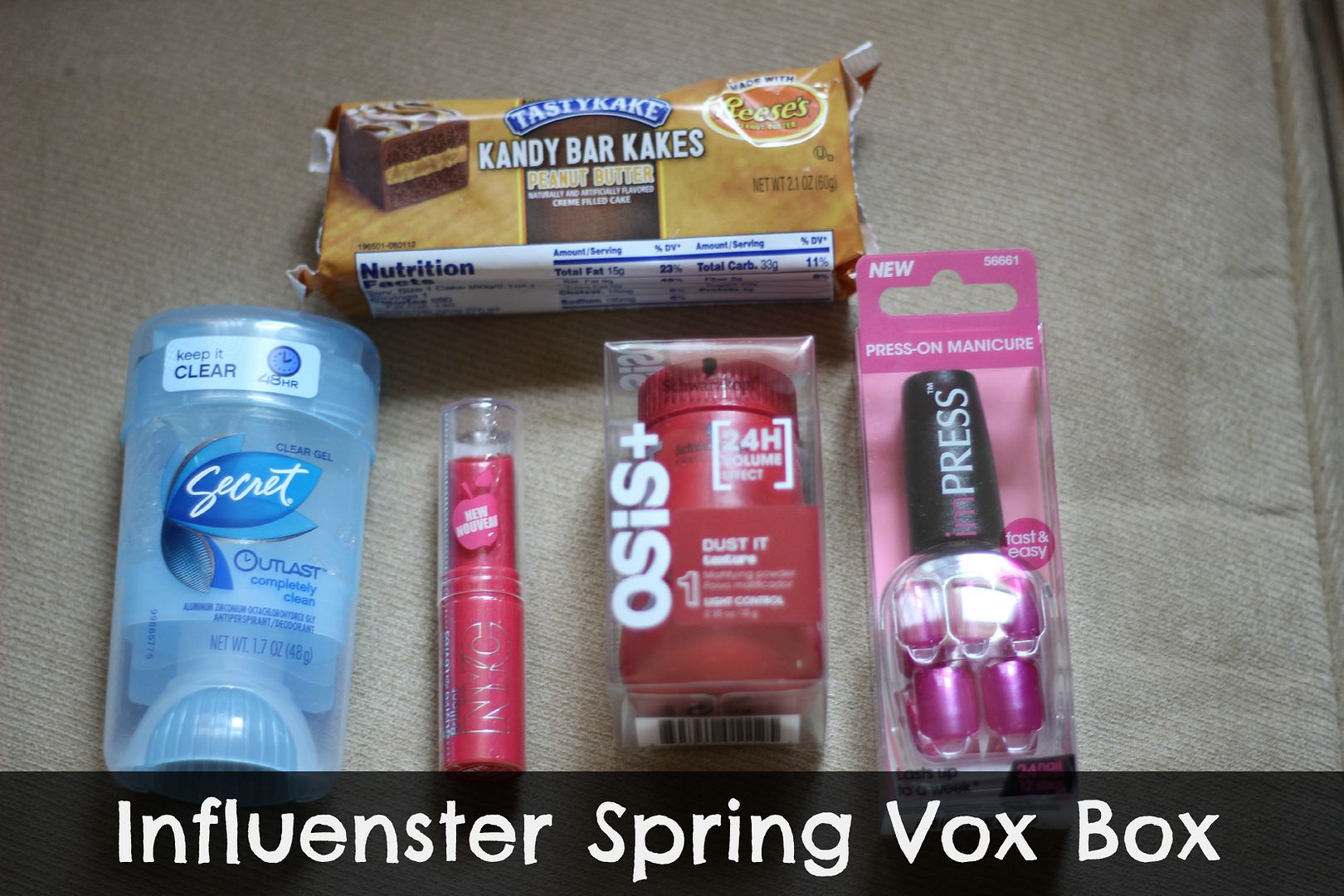 I am always excited when Influenster sends me a box of beauty samples. Well, I am excited when any one sends me a box of beauty samples. I won't lie. I love trying new beauty products...especially when they are free. This box was chock full of goodies.




imPress Broadway Press on Nails

: I am

not

a fan of press on nails. They make me think of

my mom in the 80's

. However, since this is a review, I decided to try them out. Well, I put one on my pinky nail. It's basically a thick plastic nail shaped sticker. It felt weird on my nail, so a few minutes later I tried to take it off. And I ripped the top layer of my nail off. It appears as though press on nail technology has not improved.


Secret

Outlast Clear Gel

Deodorant

: I'm already a Secret deodorant user, so I was pretty confident I would love this product. And I do. It lasts all day, just like my regular old white chalk deodorant, but I didn't have to take a mid-morning bathroom break to clean all the hidden deodorant marks on my clothes. Yes, I am incapable of putting on clothes without getting the white deodorant streaks all over them.


Schwarzkopf Professional Osis+ Dust It Texture Powder: This is the second time I have gotten a texture and volume powder in a sample box...and I just don't see it making any difference in my hair.
Tastykake Kandy Bar Kakes in Reese's:

Ok, it's not a beauty product and it did not go in the Caboodle. It went into my belly...immediately. And the best part of it is that the Scot

hates

peanut butter, so I got this all to myself.


NYC

Applelicious Glossy Lip Balm

: I really really liked this balm. Once I got over the fact that it did not smell or taste like apples, I was able to evaluate it. (But seriously, it's called Applelicious, it should freakin' taste or smell like the name implies). Any way, it's really smooth and moisturizing and I really liked the subtle red color. It's nice for a casual look because it gives a relatively natural color and doesn't have any sparkle or glitter in it.



Linking up with
Anything and Everything Blog Hop
,
The Collective Blog Hop
,
Friend Connect Blog Hop
Disclosure: I was provided this box of products free of charge in exchange for my review. All opinions are 100% mine.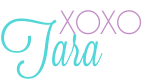 This month's Supreme Whopper Sponsor is: