Over the last few weeks I've been neglecting to shower on the regular testing out a variety of dry shampoos. If you don't know, dry shampoo is a magical and mystical formula that is supposed to make your greasy bed head look like freshly washed locks. It's typically a powder/hair spray type mixture in an aerosol can. I am not a chemist. That's as much info as I can give you in that department. And now here are my thoughts on a few different brands for your viewing pleasure.
Batiste
Pros: Batiste dry shampoo is a lot lighter than many others because it's made with rice starch instead of corn. (Obviously, I looked that up). It does work. My hair was degreased for 5-ish hours. It's not SUPER expensive. It's about $9 in Urban Outfitters, but you can find it in Marshall's and TJ Maxx for $4 or $5.
Cons: However, you need to use A LOT of this stuff for it to actually work. I think I used a half bottle in just one sitting. The white residue was also really heard to brush out of my hair. I am sure people thought I had started to go gray. I also didn't think it lasted long enough. My hair was back to grease ball chic half way through the work day. And I've only seen this stuff in Urban Outfitters and occasionally in Marshall's So, not really a product I can get easily if I run out.
Dove
Pros: This stuff is also light like the Basiste, but didn't have any hint of a white residue. It felt like I was spraying hair spray, but then my hair wasn't wet. My hair was grease free for about 8 hours and smelled great. It's available in Target and most other drug stores and big box stores for less than $5!!!
Cons: Honestly, none.
TRESemme
Pros: This was the first dry shampoo I ever tried because it comes in nifty little trial sizes in Target. It doesn't leave white residue and doesn't smell half bad.
Cons: It goes on wet and heavy like hair spray, so you have to let it dry. And it only lasts a few hours.
Victoria's Secret So Sexy
Pros: It comes in a pretty purple bottle and smells great...and that's about it.
Cons: It's basically super hold hair spray. It took the grease out, but then I couldn't even run my fingers through my hair.
WINNER: DOVE! (duh)
Have you tried dry shampoo? What's your favorite?
WARNING: SHAMELESS SELF PROMOTION
I entered to win up to a $250 gift card from Chippmunk and I need your help!
"Love" my
frugal outfit post
here
and help me grab that gift card!
Just find my photo and click "love it." (I'm the one in the vertical striped dress).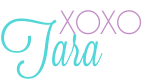 This month's Supreme Whopper Sponsor is: