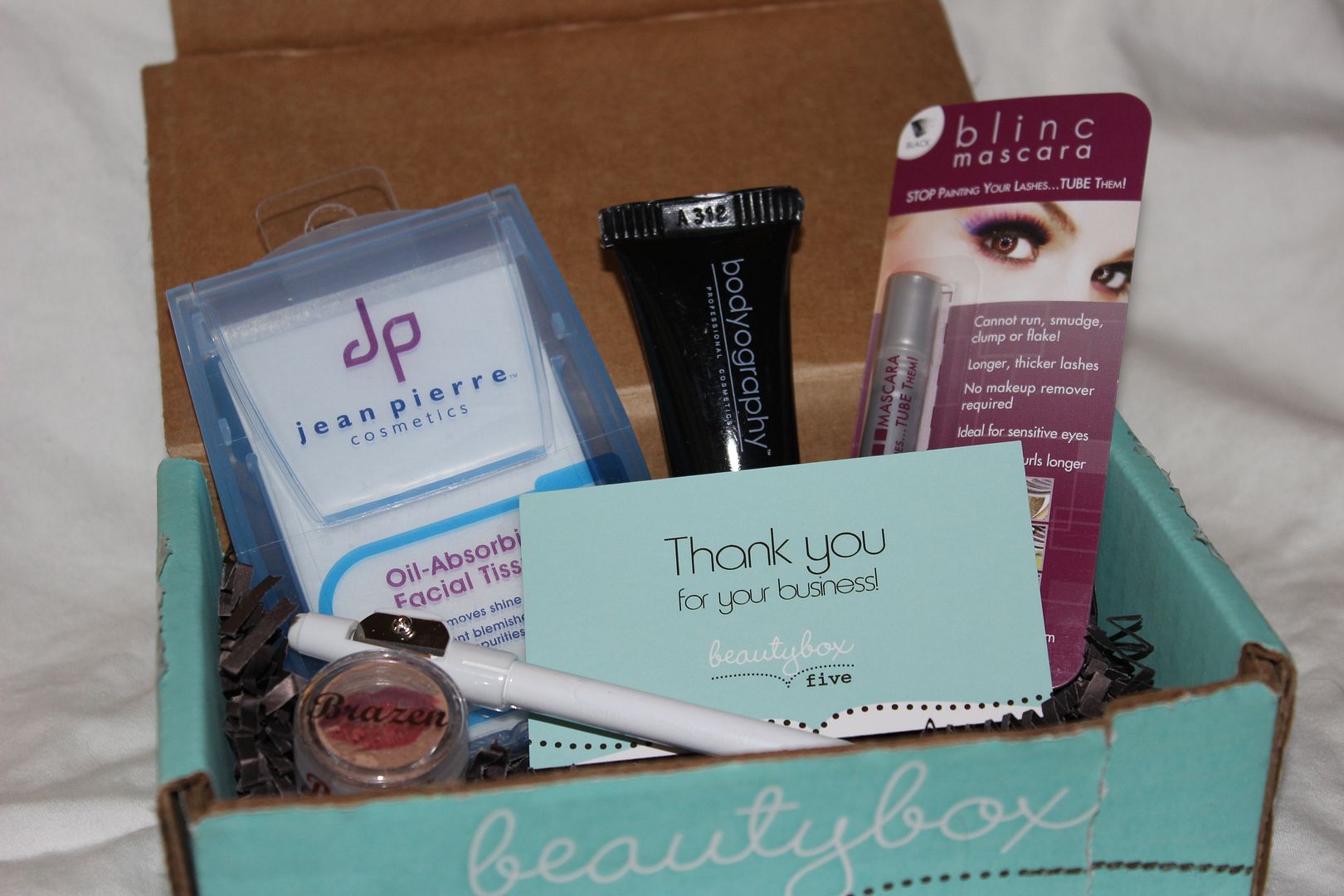 I love beauty subscription boxes, but I have to say, I am pretty loyal to the
two I've found
. However, I just could not resist the chance to try out a new beauty subscription box when given the chance.
Beauty Box 5
is a subscription box that offers 4-5 cosmetic samples for $12 per month. So, right off the bat, I like the price...just a little cheaper than some of the major names out there.
And now on to the contents...
Jean Pierre Cosmetics Oil-Absorbing Facial Tissues (Full Size - $1.99)
Nothing spectacular to report on this product. They're oil absorbing sheets and they do just that. However, I the packaging is a little better than other oil absorbing sheets. I keep Clean & Clear oil absorbing sheets in my purse, but the cardboard packaging is now ripped and hanging on for dear life after a few months of purse warfare. The Jean Pierre sheets come in a tough plastic packaging. Not very eco-friendly, but maybe it's reusable??
Bodyography Foundation Primer (Full Size - $15-30)
In all honesty, I just have way too much foundation primer at the moment. So, I am no help in this department. I just can't bring myself to open up another one...haha.
Brazen Eyeshadow (unknown price)
I hate loose eye shadow and this one was no exception. It was messy and lasted about 2 hours before creasing...even with primer. I stick by my hatred of loose eye shadow.
Blinc Mascara (Full Size - $20)
This mascara has gotten a lot of hype....with all it's space-age tubes it forms on your lashes. I had not yet tried this mascara (mostly out of loyalty to Maybelline and my general contrarian attitude). Welp, all the hype is correct. This mascara is the shiz. And I get a kick out of seeing the little black tubules in the sink when I wash my face.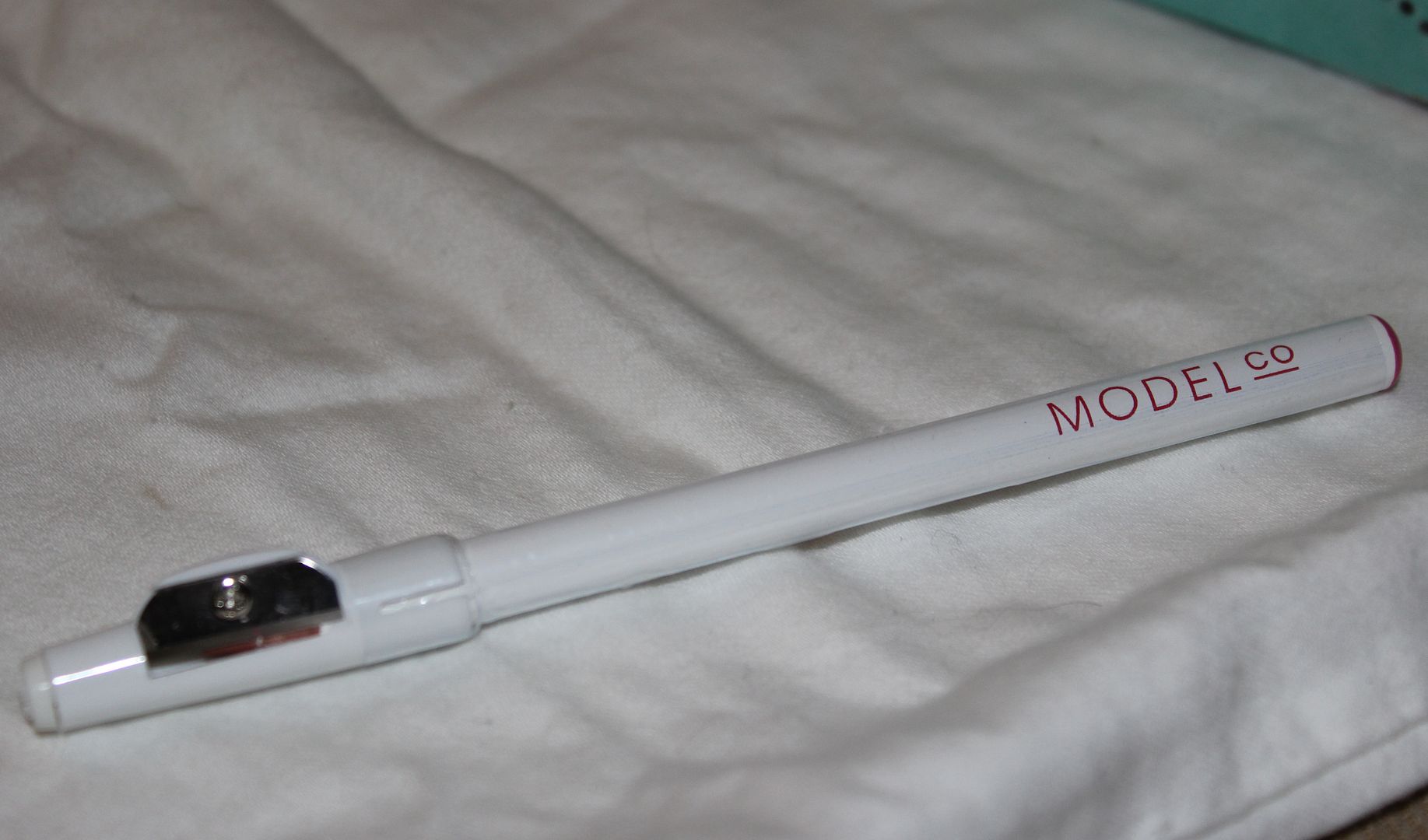 ModelCo Lip Enhancer Illusion Lip Liner
Call me a weirdo, but I think lip liner is lame and for old ladies. I guess I am a lame old lady now because I like this stuff. It's nude colored so, I'm going to call it a primer. It prevents the hated feathering of lip stick and keeps me coloring in the lines.
My Thoughts
I think the price is right for Beauty Box 5. You get 4 to 5 products and at least some of them will be full size. In addition, unlike some of the other beauty boxes out there, it'll contain brands you haven't heard of. Yeah, it's great to get some stuff from luxury brands. But, what's the point if I've already tried it? (or own it?)
So, will you be signing up for Beauty Box 5??
**Full Disclosure: This package from Beauty Box 5 was given to me free of charge. However, all opinions are 100% mine. I was not compensated in any other way for this post.
Linking up with
Anything and Everything Blog Hop
,
The Collective Blog Hop
,
Friend Connect Blog Hop