Today, instead of my favorite outfit of the week, I am sharing one of my new favorite jewelry lines and a giveaway! Kaytee and Bri are bestest gal pals that started a business together selling chloe + isabel jewelry. So, what better way to celebrate Galentine's Day than introducing you to them (and a giveaway!).
Color Code Plum Teardrop Necklace // Jardin Majorelle Chandelier Earrings // Sculpted Feather Hinged Cuff
chloe + isabel by kaytee & bri is a unique, hand designed jewelry e-boutique. Their lines carry pieces for everyone from classic beauties (isabel) to fashionistas (chloe) to somewhere in between (chloebels). The company was founded on the best friend philosophy, which made perfect sense for Kaytee and Bri to partner together in this venture. They are best friends to the utmost. Kaytee is Bri's maid of honor for her upcoming wedding, they are each other's dogs' honorary aunts and they even grocery shop together. (awww!). You get the picture.
This pair met when they were slinging jeans working retail at the local Buckle. (A friendship forged with fashion).
They both have a deep love for all things vintage and art deco - hence their love of our chloe + isabel lines.
According to Bri, when you think to C&I, think of your best friend(s): opposites attract and you have a wonderful relationship with someone who truly balances you out. A beautiful friendship is made a little better when you can share closets! Kaytee and Bri love to help women feel empowered and beautiful by expressing themselves through fashion (including jewelry!)
And now this dynamic duo is giving away a $40 gift card to purchase some goodies in their shop!
a Rafflecopter giveaway
(Please follow all the rules. If you don't we'll have to delete your post from the link up...and we really don't want to have to do that)
1. Follow your hosts
Follow your hosts via GFC or Bloglovin' and leave us a comment letting us know so that we can return the favor!
2. Grab a button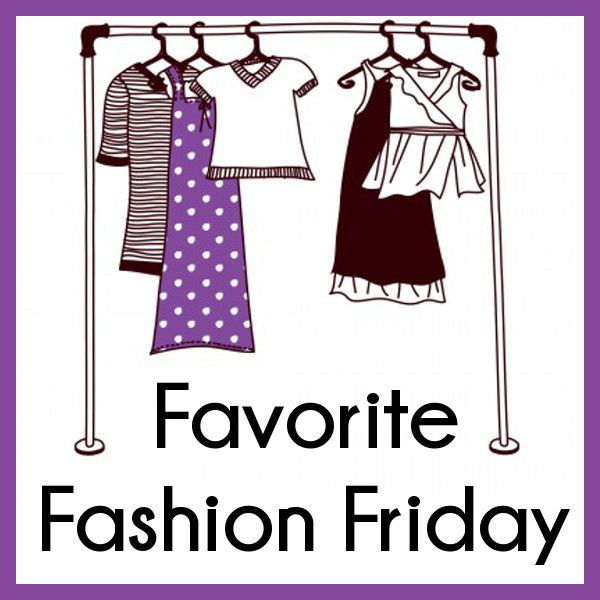 Grab a button, put it at the bottom of your post, on your sidebar or in your linky list. (or a text link works fine too!)
3. Link up
Link up your favorite outfit post of the week. Please only link up outfit posts from the current week. Posts that don't fit these guidelines (such as giveaways or old posts) will be deleted from the link up.
4. Comment & Hop Around
Comment on your host's blog and on at least one other linked up post. Visit as many of the lovely blogs that are linked up. Comment and let them know you found them from Favorite Fashion Friday!